Police Barracks
•
Posted on April 16 2020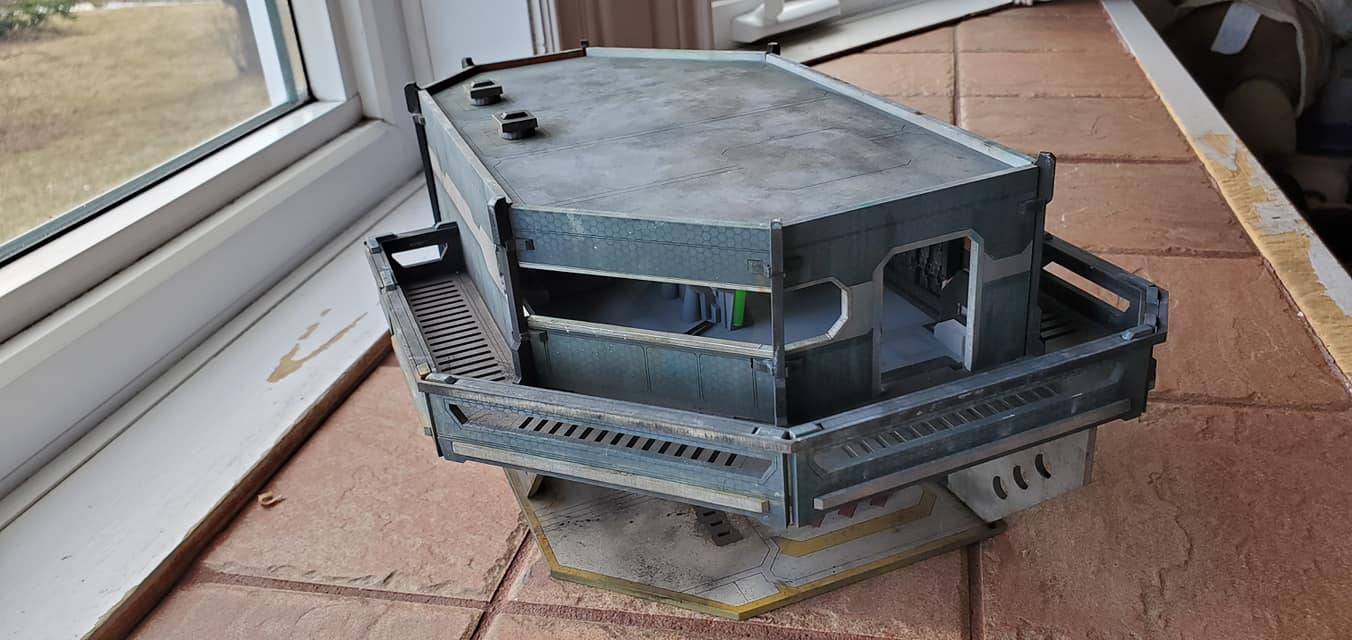 Neo Hong Kong Police Department 

by Gianni Rossi

Gianni used a stencil effect, and some resin scatter pieces to make this Commanche Barracks characterful and unique. This piece is a perfect example of how a unique paint scheme can totally change the feel of a building! 
The custom symbol provides excellent detail and color.
Perhaps the Police's remotes park here?
Once again Gianni employs the dot filtering technique to achieve a great weathering technique. Check out steps 16-19 in his Tutorial for a how-to.
The orange stripe adds a fantastic contrast to the grey's of the equipment lockers, allowing them to stand out from the interior.
These scatter pieced also add some valuable cover to the interior. 
He's even turned the back room into a cell. Bad luck to deploy your LT. in there ;).
These barracks have really inspired us at the shop. If you're as inspired as us and wish to use this building on your table check it out HERE. 
Meanwhile, for the rest of April, we'll be offering the building in a "Mirrored Edition" that flips the design and makes deploying them in pairs a bit more symmetrical. In Gianni's honor use code: THISISWHATIDO to save $7.50