It's the little things
•
Posted on April 25 2020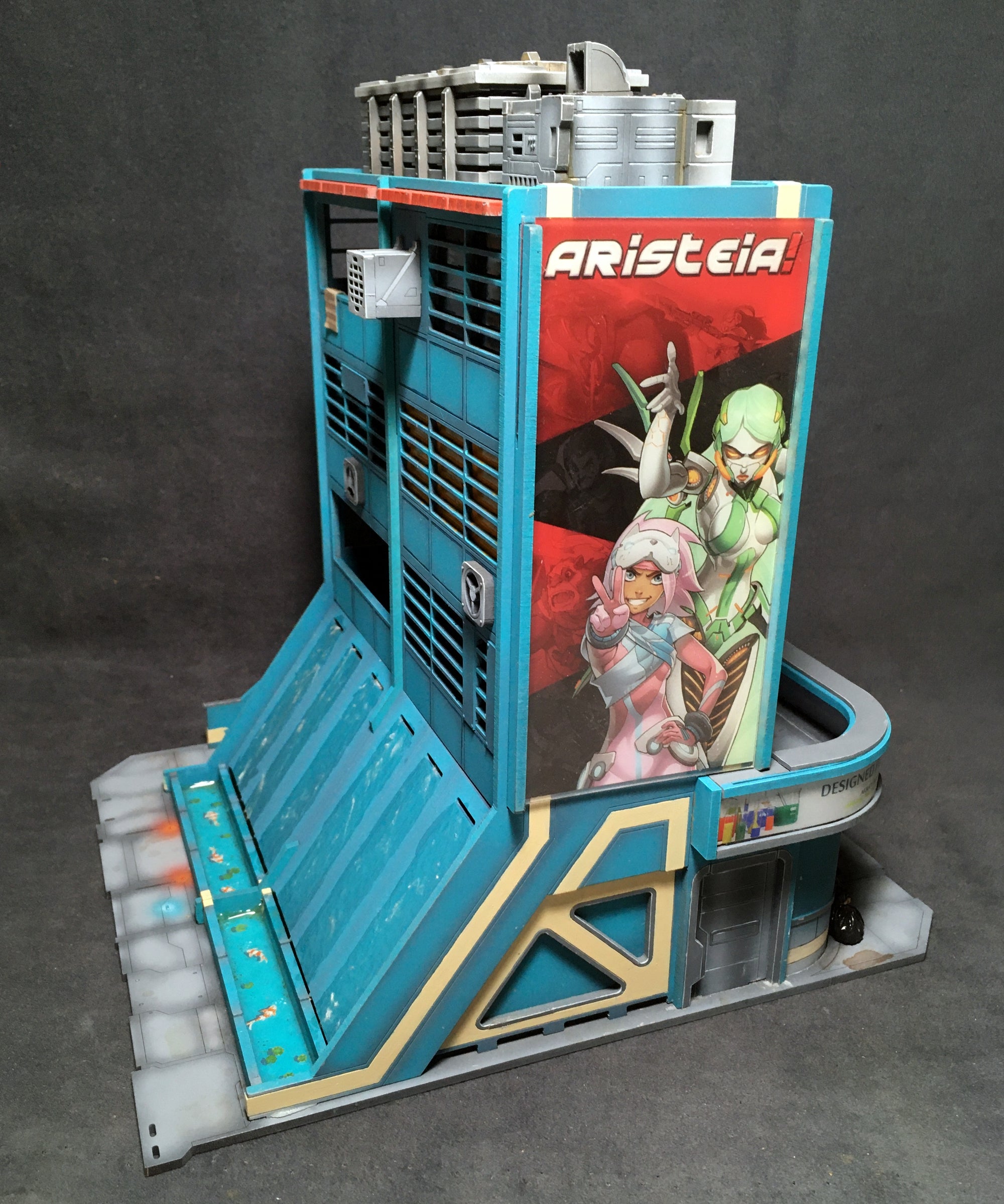 Xiguan Tower by Marcin Ignasiak
Marcin has personalized this Xiguan Tower with so many details. It's a treat for any viewer to find them all. It's details like these that make it come alive on the tabletop.
Check out Marcin's Facebook and follow his projects!
Marcin has painted a vibrant tower with tons of detail and character. Some of the lights have been painted yellow with glow, which makes the building feel like people live here. The trash bags are an especially great addition.
Marcin has used some water effects for the waterfalls. The texture he added does an excellent job of making it look as tho it's running.
The metallic style of the AC units on the roof makes them pop and stand out from the rest of the building.
This graffiti adds tons of color and is a crisp attention-grabbing detail. All the added signage gives tons of character. With the metallic door and all the other additions, this side of the building is an excellent backdrop for a thematic battle.
The police tape is my favorite detail. What happened in there?! The towel is a great idea, laundry hanging from the balconies is a staple to that neo urban slums look.
Marcin has gone above and beyond by painted fish and water lily's on his water effects. What stunning detail.
Here is a closeup of the fish. Adding the Shadows has pushed this effect so much further - what a fantastic idea with excellent execution.
 For the rest of April, we will be offering the Xiguan Tower at a $15 discount for anyone inspired enough by Marcin to attempt this Kit!