Cosmica Painting Recipes
•
Posted on February 20 2017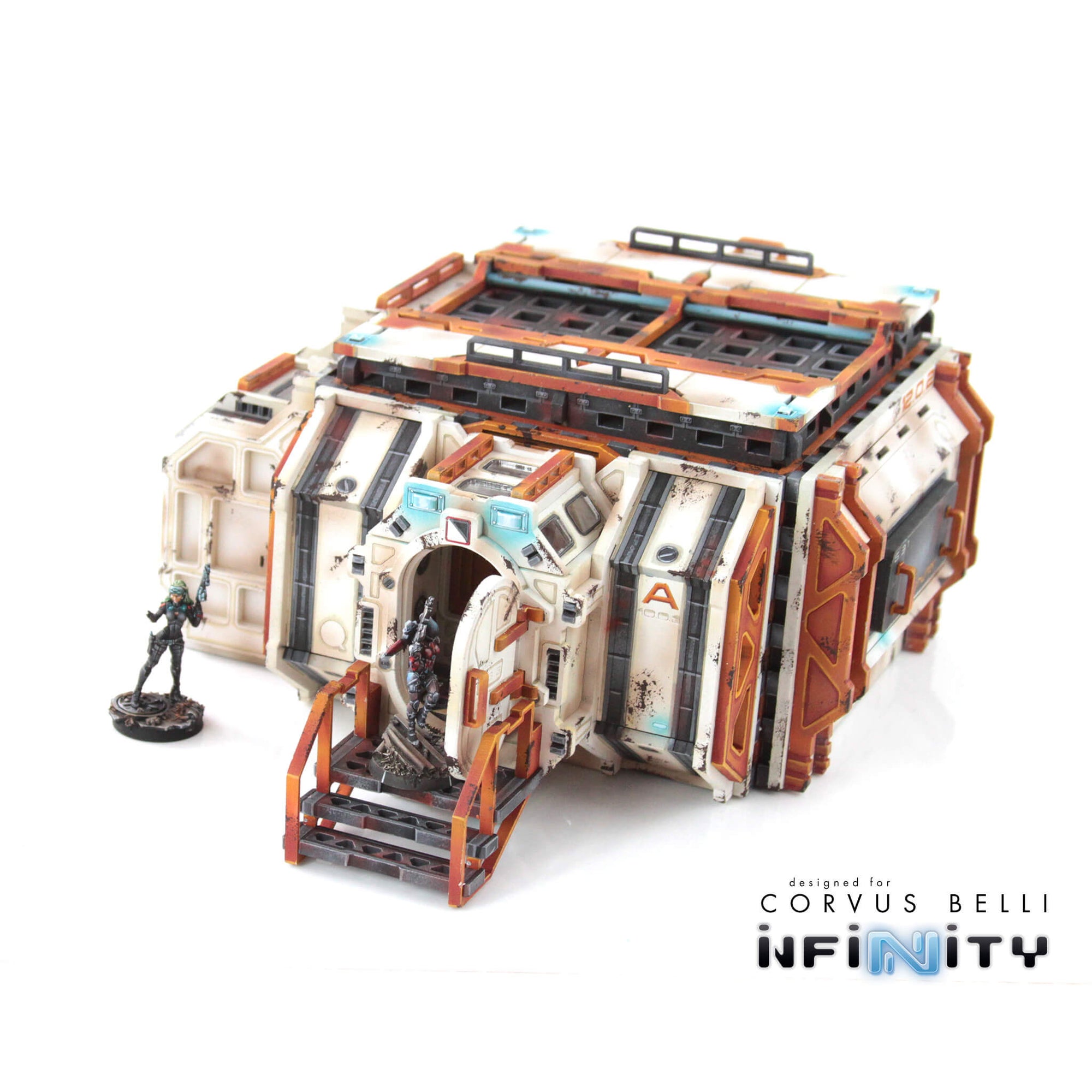 A lot of people ask us how we painted the
Cosmica
buildings, so we've cornered Jay who did all that amazing work, and forced him to tell us all of his secrets! Here is a breakdown of the recipes that Jay used to paint the
Warsenal Cosmica terrain
:
The terrain is base-coated using matt enamel. It seals the mdf and provides a good starting point. Many pieces are painted before assembly to make things easier. 
All colors are applied with an airbrush, except where noted as stippled on with blister pack foam, and edge highlights are applied with a brush.
White
P3 Menoth White Base
P3 Menoth White Highlight
White (any brand)
P3 Cryx Bane Highlight mixed 50/50 w/ Menoth White Base (shadows)
Orange
Vallejo Orange Brown
Vallejo Cavalry Brown (shadow)
Vallejo Scrofulous Brown (highlight)
Vallejo Ice Yellow mixed in with Scrofulous Brown (edge highlight)
Dark Metal
(The next three colors are stippled on with blister foam):
Black (any brand)
P3 Cryx Bane Highlight
Vallejo Light Grey
Black (any brand) (shadow)
Vallejo Light Grey (as a Highlight, sparingly- then as line highlight)
Weathering
GW Agrax Earthshade (sprayed via airbrush to darken spots)
50/50 Vallejo Orange Brown and Cavalry Brown (sprayed as rust spots)
Umber Brown (Jay used an oil paint for this step but a P3 Umbral Umber works fine to, applied with blister foam as rust.)
There you have it! We'd love to see your painted versions of Warsenal Cosmica Colony terrain!